IN A NUTSHELL
We will give you 25% off a studio sample of our USB and print presentation products so you can wow your clients in studio or at shows and events.
HOW DO I ORDER ONE?
Design your product in TED and add it to your cart. Your sample can be either branded or unbranded. In your cart simply choose 'Studio Sample' from the dropdown to receive 25% off.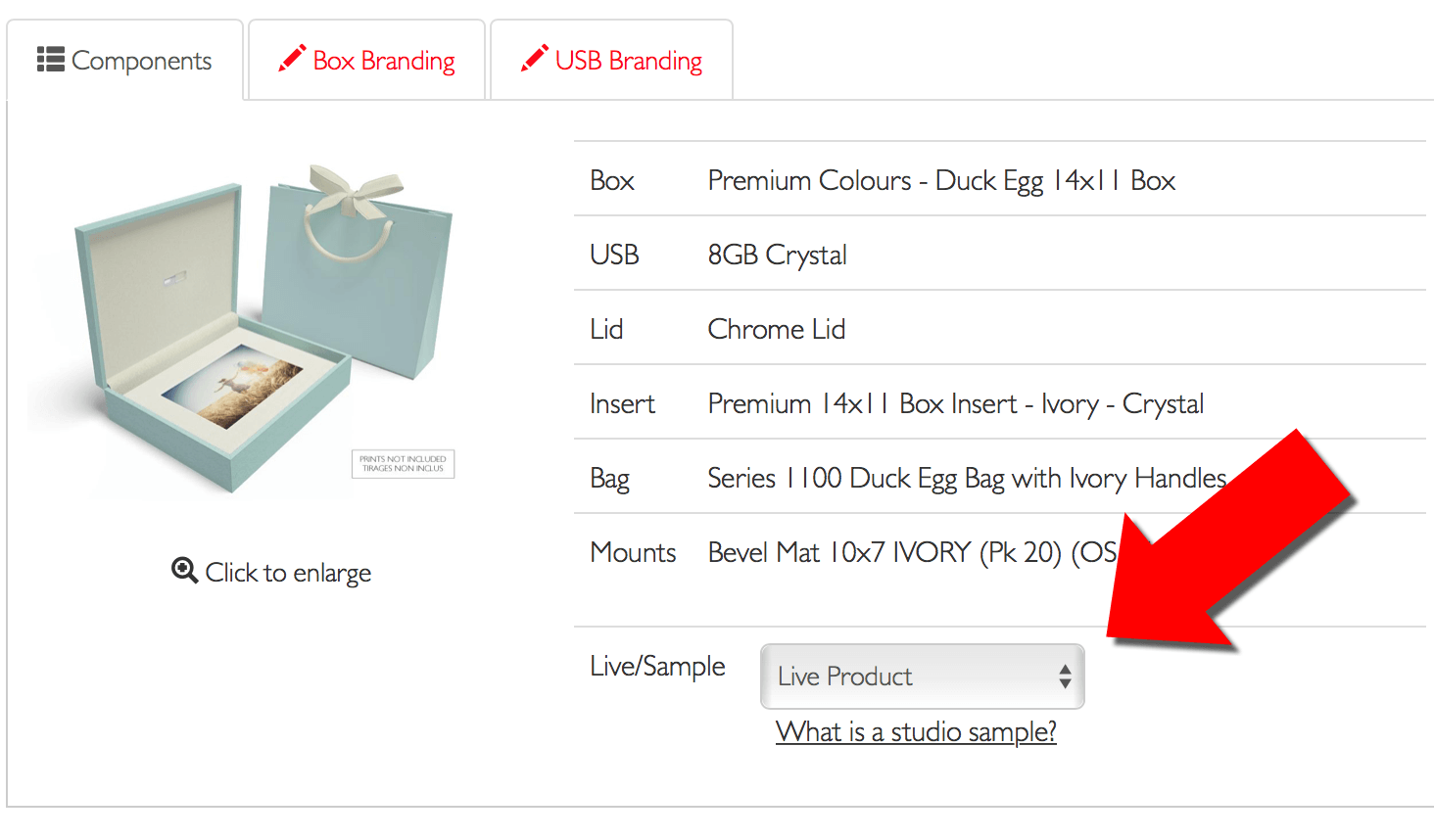 GET STARTED
MONEY BACK GUARANTEE
We know that you may be reluctant to buy without seeing, touching and feeling our products. We are so confident that you'll love it that we can offer you a 100% money back guarantee on your studio samples. That's right, if you don't like it, just send it back and we will refund you in full.

Find out more here »
THE SMALL PRINT
Only 1 sample of each product per customer. All boxes will have 'Studio Sample - not for resale' branded on the base of the box. USBs will NOT contain working memory. We reserve the right to amend these rules at any time.
STUDIO SAMPLES ARE NOT FOR RESALE